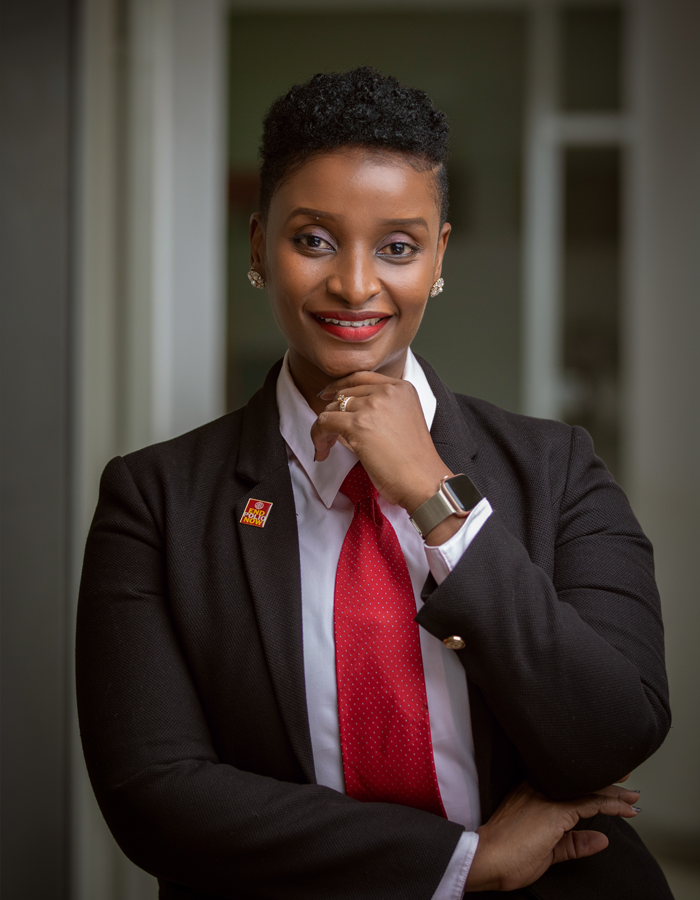 Asmahaney Saad – Managing Partner
Corporate & Commercial. Dispute Resolution.
[email protected]
+256 772 798 176
Asmahaney is an advocate, a legal consultant and an Alternative Dispute Resolution practitioner. She is specialized in Corporate & Commercial law, Projects and Alternative Dispute Resolution. Asmahaney is also a Committee member on the first ever appointed Investment Advisory Committee (IAC) that advises the Minister of Finance, Planning and Economic Development on the Petroleum Revenue Investment Reserve fund( under the Public Finance Management Act), a Non- Executive Director to the Board of United Bank for Africa (Uganda) Ltd, a Board Trustee to the Board of Greater Tomorrow African Initiative (GTAI) a Not for profit Organization, Secretary General (emeritus) to the Governing Council of the East African Law Society, an accredited Chartered Mediator to the High Court of Uganda (Commercial Division) and an Associate member CIArb UK.
Asmahaney has over 12 years extensive experience from advising local, regional and international institutions on several matters including; oil and gas, Project financing, Infrastructure development, Mining, National Content (including Joint venture structuring), Regulatory and compliance, Governance, Environment, Health and Safety, trade, investment and market entry.
Asmahaney has demonstrated proven capabilities from legal advisory, project management, developing strategy to execution of solutions. She has also undertaken various leadership roles that include; board advisory, project management, partner, business development, human resource management and general business focal point lead. She has delivered projects and results across various competencies including; telecom, extractive (inclusive oil and gas), strategy and risk, construction, financing structures, Resettlement Action Plans and project management over the implementation of various solutions.
She is passionate about economic justice, business growth and sustainability. Her passion has seen her innovate solutions around access to economic justice and in June 2020, she won the HiiL justice innovation challenge with the Electronic Justice Solutions. She also provides support to Micro, Small and Medium Enterprises by offering free training in business registration, governance, structures and processes that have seen her group businesses grow to the next level. She has published several though leadership articles in the New Vision, East Africa Law Society newsletter and the upstream oil and gas magazine on several topical areas in her area of professional specialty.
Asmahaney holds a Masters in International Business Administration (MIBA) from ESLSCA, International Business School (Paris), Mini MBA in Oil and Gas Management (Dubai International Management Institute) a Diploma in Legal Practice (LDC-MUK) and a Bachelor's Degree in Law (MUK) ,Chartered Mediator – Mediation Training Institute East Africa (MTI-EA) and an Associate Member of the Chartered Institute of Arbitrators-UK (CIArb).